Hot Chocolate Scented Candle
Regular price
Sale price
£15.99
/
Tax included.
Shipping
calculated at checkout.
---

Free shipping on orders over £30 in the UK
Worldwide delivery available
Hot Chocolate. In a candle? That is so frickin' awesome!
You can enjoy the luxuries of hot chocolate. Then increase the spiritual uplifting power that a room with a candle gives.
Hand poured candle

A specially blended wax to melt wax throughout jar

Fragrance tested to optimise users enjoyment

Cold scent throw is still delicate and mouth watering

Cosy fragrance of rich creamy chocolate

Strong fragrance but not overpowering

90-120 hours on large candle

40- 60 hours on medium candle

Creamy scent for real hot chocolate flavour
Increase the spiritual uplifting power that a room with a candle gives. Welcoming, warm and glowing with delightful power, the sanctuary created that our ancestors would use, the light of flame, but with the modern twist of hot chocolate.
 
That's what this little beauty does. We've taken the super comforting advantage of a flame then doubled it up with the super elevated advantage of hot chocolate. It takes this experience into another realm altogether.

Wrap yourself in the fluffy duvet wraps of happiness and luxury made from this candle that is pure contentment.

Sure, you can perhaps just go and wrap yourself up in front of the crackling fireplace with a cup of hot chocolate and listen to the weather at the window.
Or you could just add this to cart?

'Ad to cart' is the black button above. It'll bring you the same feels any time of day or season.
Hand pouring our candles is our thing. Our super power. We do it well.
Every candle is hand made, hand poured and labelled by hand which gives that extra special attention to detail.
We don't just hope you love the candle, but when you receive it feel like you've got something that was especially made for you. Because, without us knowing who you are it still was.
Candles made by Barenaturals are the sought after experience. Hand made candles, with love care and attention for you to experience at home, a little piece of our attention into making your home (or office, wherever you think is best) special because of it.
The burn time for our large Mason Jars is between 90-120 hrs
For the small Mason Jars 40-60hrs
To lengthen the time of burn we recommend looking after your candle by trimming the wick between burns and blowing out and resting the candle after three hours burn time.
Each candle supports ten new trees in an area of need to provide homes for displaced animals, improve the lives of others and restore natural balance.
You can read a little more on the next tab :)
10 Trees Planted for EVERY Candle Jar Sold
Barenaturals candles are part of a recognised tree planting partnership that is actively planting millions of trees every year in places of deforestation. We plant 10 trees for every candle we sell and it's part of the reason why people trust their best loved candles from Barenaturals.
Barenaturals partners with the Eden Reforestation Projects in providing a great deal for our world. For every candle we sell we donate money to get them planting trees for you guys too

Our mission is to plant as many trees as we can and we can't do it without you. We are all in this together and through your love of candles and choosing to buy a Barenaturals candle, we have already planted thousands of trees on behalf of our totally awesome customers.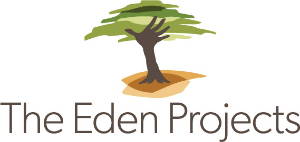 Never believe that a few caring people can't change the world.
For, indeed, that's all who ever have
Your Reviews Are Important
Click the review tab below and check reviews that other users have left