Sales Jobs for people who want to change the world
Independent Sales Representative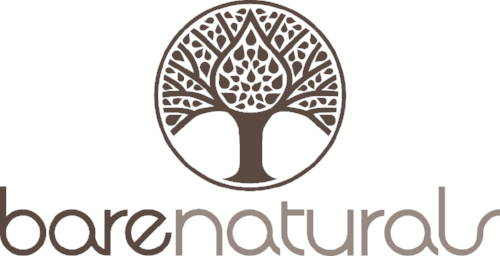 Barenaturals is looking for super passionate, ambitious, and motivated Independent Sales Representatives to join our outside sales team.
Our world friendly range of candles and skincare products are sustainable, eco-friendly and ethical - each candle plants ten trees in areas of reforestation around the globe.
Launched in 2012 by Founders Darcey Croft and David Bryans, Barenaturals is on a mission to give consumers a choice to positively impact the world through their shopping habits. At Barenaturals we always have time to have a little fun, but we're also great at what we do. We're on the lookout for bright, magnetic and determined people to help us make our customers smile. We hire passionate, entrepreneurial, smart individuals who thrive within a team atmosphere.
As a Barenaturals Sales Rep you are professionally aggressive, action driven, and goal oriented to growing new business. You are an enthusiastic brand ambassador with a charismatic and ambitious personality and an eye for ethical business. We are looking for people with an "out of the box" mentality who loves the idea that their efforts will be part of a mission to reforest 10 million trees and help alleviate poverty in some of the poorest area of the world. Do you enjoy sparking up a conversation with a complete stranger? How about reaching out to a friend that you haven't met yet? If that's you, we would love to hear from you.
RESPONSIBILITIES:
Customer Service & Sales Expert
Own a geographical territory that you'll dissect one gift, garden centre & boutique door at a time
Have a general understanding of the home decor & gift industry from a candle standpoint
Aggressively research, prospect, develop and manage potential customers through a variety of sources, in order to build strong long-term relationships
Achieve and strive to exceed expected activity goals and monthly revenue goals
Develop strong product knowledge across all categories
Maintain the highest level of customer service by delivering an experience
Identify prospective properties needs and opportunities
Engage, entertain, educate and befriend customers
Possess a strong entrepreneurial skill set to drive business
Building Brand Equity & Operational Excellence
Understand and be able to communicate the Barenaturals brand aesthetic, philosophy and lifestyle to customers
Execute operational tasks per company directives
Adhere to all sales and operational policies/procedures
QUALIFICATIONS:
Sales experience
No fear of rejection and willingness to generate engaging conversations with complete strangers
Demonstrated success in new business development or proven ability to build a great network
Self-starter; exhibits unparalleled drive and resourcefulness
Proactive in identifying opportunities, and demonstrated abilityto close new business
Strong presentation and public speaking skills
Competitive nature combined with a work happy attitude and an ability to make people smile and feel great

Contact david@barenaturals.com to apply