Barenaturals
Adventure Aromatherapy Candle
Regular price
£60.00
---
A natural wax aromatherapy candle scented with Lavender and memories of alpine meadow flower.
Perfect for inspiring and motivating with its uplifting & stimulating fragrances. A perfect candle to focus the mind, body and soul on your goals, dreams and adventures!All our candles are made by hand to exacting standards, using non-GMO soy wax & the finest plant based luxury aromatherapy oils, carefully blended to bring you over 40 hours of uplifting candle therapy.
World Friendly Candle
Plants One Tree
A Natural Plant Wax Candle
Vegan Candle
Aromatherapy Essential Oils
Feel Good Factor +++
Also available in travel size
In a survey our customers said they would buy Barenaturals
candles over and above any other candle brands.

10 Trees Planted for EVERY Candle Jar Sold
Barenaturals candles are part of a recognised tree planting partnership that is actively planting millions of trees every year in places of deforestation. We plant 10 trees for every candle we sell and it's part of the reason why people trust their best loved candles from Barenaturals.
Barenaturals partners with the Eden Reforestation Projects in providing a great deal for our world. For every candle we sell we donate money to get them planting trees for you guys too

Our mission is to plant as many trees as we can and we can't do it without you. We are all in this together and through your love of candles and choosing to buy a Barenaturals candle, we have already planted thousands of trees on behalf of our totally awesome customers.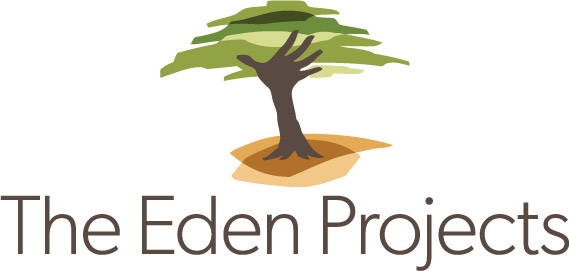 Never believe that a few caring people can't change the world.
For, indeed, that's all who ever have
We often get asked how to best care for your Barenaturals candle. And being very special we want you to get the best out of them.
Here's something to bear in mind. We make our candles with plant waxes like pure soy. These natural candles burn evenly and much slower than paraffin wax candles.
To ensure you are getting the maximum burn time for your candle we can give you a few pointers.
Natural Soy wax has a memory so the first burn is very important. The candle must burn until a golden liquid sea pools across the top of your candle, approximately 1cm should be fine.
It helps before lighting your candle again to trim the wick to around 5mm. Wick trimming  – keeping them short and clean will eliminate any unnecessary 'smokey' burns. If your candle is flickering or smoking you will need to extinguish the flame, straighten the wick and then trim it before re-lighting. This will also give your scented candle a longer life. You can get some lovely wick trimmers online and soon from our store.
Keep out of reach of children and pets and place on a level, fire resistant surface. Don't forget to extinguish your candle before leaving it alone.
Each Candle should be blown out and cooled before reaching three hours straight burn time. 
Caring for your candle will ensure that it keeps on and on, burning brightly for you.