Howlite Awareness Bracelet
Regular price
£25.00
/
Tax included.
Shipping
calculated at checkout.
---

Free shipping on orders over £30 in the UK
Worldwide delivery available
Give Me Awareness Bracelet: Howlite, Lava & Amazonite Rock
Worn to give the wearer complete clarity of mind and focus: the howlite stone's healing properties calm an overactive mind and releases any tensions in the body, calming any negative thoughts or stresses.
Made with natural and real semi-precious howlite, lava rock and amazonite stones. This means each bead on the bracelet will have its own unique appearance, texture and feel

Features a strong cotton cord, with self-tightening Shamballa knot

Crafted and softened by expert stone masons, designed with love

Vigorous testing for a comfortable and long-lasting wear

Approx. 6mm and 8mm bead diameter

Comes in one size
Do you know that magic exists?
A long time ago, in a far-away land, there once was a man with a wife who couldn't sleep. Her nights felt like forever and poor soul was filled with frustration.
She was beautiful, and he was in love with how wonderful her energy was. But without any sleep, the women slowly became withdraw, her eyes became tired and her heart started to break.
The man stroked her neck, he softened her pillow. He spoke to her with sweet nothings, and tucked her in tight, but still, she could not sleep.
One rainy day, whilst he was walking, the man stumbled, he caught his foot and tumbled down a small hill. As he looked down to check his foot, he saw the most charming stone glistening up at him.
A single piece of howlite.
Never had he seen such an alluring stone before. And he questioned whether he should take it, but knowing how beautiful this stone was, and knowing just how wonderful his wife was, he thought this small piece just might make her happy.
Wrapped in a bow and packaged with love, her eyes lit up when she saw it. She screeched with delight at its touch.
That evening, obsessed with her beautiful prize, she popped it under her pillow, so that she couldn't lose it when she set down to bed.
And legend has it that the very next morning she awoke from a deep sleep to find her mind was clear, her whole world seemed brighter. Life was full of love. And she never had another bad night's sleep again, and they lived happily ever after.
When we first heard this tale, that's when we fell in love with howlite. We realised that mother earth knows a busy mind isn't a good one and that magic doesn't come from pharmacy pills and potions, it comes from nature. The Give Me Awareness Bracelet is made from semi-precious howlite, lava rock and amazonite stone. This little bundle of energy manifested in this bracelet has all of the key ingredients to sooth, heal and calm the mind, but also give it a bit of a kick with the lava rocks, which holds the historical energy of volcanic eruption.
To lengthen the time of burn we recommend looking after your candle by trimming the wick between burns and blowing out and resting the candle after three hours burn time.
Barenaturals is a world friendly candle. It's all about the trees, man!
Hopefully you'll like it, we do work with our partner in planting ten trees for every candle sold. We not only like trees but think they're vital to our planet. We all like breathing, so we do it for you too.
Our trees planted so far have gone to Haiti, Madagascar, Nepal and we are beginning a new journey in Indonesia too.
These candles support the lives of our wonderful workers that plant them and their communities.
10 Trees Planted for EVERY Candle Jar Sold
Barenaturals candles are part of a recognised tree planting partnership that is actively planting millions of trees every year in places of deforestation. We plant 10 trees for every candle we sell and it's part of the reason why people trust their best loved candles from Barenaturals.
Barenaturals partners with the Eden Reforestation Projects in providing a great deal for our world. For every candle we sell we donate money to get them planting trees for you guys too

Our mission is to plant as many trees as we can and we can't do it without you. We are all in this together and through your love of candles and choosing to buy a Barenaturals candle, we have already planted thousands of trees on behalf of our totally awesome customers.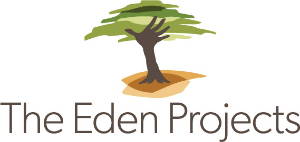 Never believe that a few caring people can't change the world.
For, indeed, that's all who ever have
Your Reviews Are Important
Click the review tab below and check reviews that other users have left