Silver Tree of Life Bracelet
Regular price
£35.00
/
Tax included.
Shipping
calculated at checkout.
---

Free shipping on orders over £30 in the UK
Worldwide delivery available
Tree of Life Bracelet: Sterling Silver
Designed from a thousand wonderful dreams. Worn to remind us of the goodness in the world.
Made with solid sterling silver

Features a double carved pendant of a rooted tree

Crafted and softened by expert silversmiths, designed with love

Vigorous testing for a comfortable and long-lasting wear

Approx. 10mm pendant diameter

One size, sizing can be lengthened by sliding the ball clasp up or down
In Chinese Mythology, there is a magical peach tree that grows a single peach every 3,000 years and whoever eats that peach will become immortal…
The ancient Egyptians believed the Tree of Life is the place where death and life was enclosed…
And according to The Mayans, it is the source of all creation that connects heaven, earth and the underworld.
There are countless legends of these wonderful trees, too many to summarise, and whatever you believe, we think we can all agree that they are magical bringers of life, connecting all worlds.
The Tree of Life Bracelet is made entirely of sterling silver, designed with an engraved Tree of Life, it symbolises our dreams filled abundant with forests of green, lighting up the world, like a sky bursting with happiness. It represents the stillness in the world, the kindness in the world and all of the good that comes out of loving nature.
Wear this bracelet to remind you that as part of your purchase we have planted ten more trees into this world. A single tree is a wonderful thing, ten trees is an even better thing. It's the simple things that matter.
To lengthen the time of burn we recommend looking after your candle by trimming the wick between burns and blowing out and resting the candle after three hours burn time.
Barenaturals is a world friendly candle. It's all about the trees, man!
Hopefully you'll like it, we do work with our partner in planting ten trees for every candle sold. We not only like trees but think they're vital to our planet. We all like breathing, so we do it for you too.
Our trees planted so far have gone to Haiti, Madagascar, Nepal and we are beginning a new journey in Indonesia too.
These candles support the lives of our wonderful workers that plant them and their communities.
10 Trees Planted for EVERY Candle Jar Sold
Barenaturals candles are part of a recognised tree planting partnership that is actively planting millions of trees every year in places of deforestation. We plant 10 trees for every candle we sell and it's part of the reason why people trust their best loved candles from Barenaturals.
Barenaturals partners with the Eden Reforestation Projects in providing a great deal for our world. For every candle we sell we donate money to get them planting trees for you guys too

Our mission is to plant as many trees as we can and we can't do it without you. We are all in this together and through your love of candles and choosing to buy a Barenaturals candle, we have already planted thousands of trees on behalf of our totally awesome customers.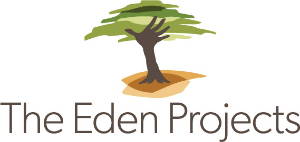 Never believe that a few caring people can't change the world.
For, indeed, that's all who ever have
Your Reviews Are Important
Click the review tab below and check reviews that other users have left