Barenaturals
Silver Tree of Life Necklace
Regular price
£45.00
---

Free shipping on orders over £30 in the UK
Worldwide delivery available
Tree of Life Necklace: Sterling Silver
Designed from a thousand wonderful dreams. Worn to remind us of the goodness in the world.
Made with solid sterling silver

Features a double carved pendant of a rooted tree

Crafted and softened by expert silversmiths, designed with love

Vigorous testing for a comfortable and long-lasting wear

Approx. 10mm pendant diameter

One size, sizing can be lengthened by sliding the ball clasp up or down
In Chinese Mythology, there is a magical peach tree that grows a single peach every 3,000 years and whoever eats that peach will become immortal…
The ancient Egyptians believed the Tree of Life is the place where death and life was enclosed…
And according to The Mayans, it is the source of all creation that connects heaven, earth and the underworld.
There are countless legends of these wonderful trees, too many to summarise, and whatever you believe, we think we can all agree that they are magical bringers of life, connecting all worlds.
The Tree of Life Necklace is made entirely of sterling silver, designed with an engraved Tree of Life, it symbolises our dreams filled abundant with forests of green, lighting up the world, like a sky bursting with happiness. It represents the stillness in the world, the kindness in the world and all of the good that comes out of loving nature.
Wear this necklace to remind you that as part of your purchase we have planted ten more trees into this world. A single tree is a wonderful thing, ten trees is an even better thing. It's the simple things that matter.
To lengthen the time of burn we recommend looking after your candle by trimming the wick between burns and blowing out and resting the candle after three hours burn time.
Barenaturals is a world friendly candle. It's all about the trees, man!
Hopefully you'll like it, we do work with our partner in planting ten trees for every candle sold. We not only like trees but think they're vital to our planet. We all like breathing, so we do it for you too.
Our trees planted so far have gone to Haiti, Madagascar, Nepal and we are beginning a new journey in Indonesia too.
These candles support the lives of our wonderful workers that plant them and their communities.
10 Trees Planted for EVERY Candle Jar Sold
Barenaturals candles are part of a recognised tree planting partnership that is actively planting millions of trees every year in places of deforestation. We plant 10 trees for every candle we sell and it's part of the reason why people trust their best loved candles from Barenaturals.
Barenaturals partners with the Eden Reforestation Projects in providing a great deal for our world. For every candle we sell we donate money to get them planting trees for you guys too

Our mission is to plant as many trees as we can and we can't do it without you. We are all in this together and through your love of candles and choosing to buy a Barenaturals candle, we have already planted thousands of trees on behalf of our totally awesome customers.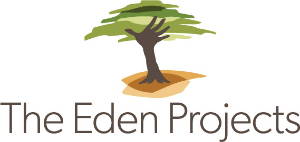 Never believe that a few caring people can't change the world.
For, indeed, that's all who ever have
Your Reviews Are Important
Click the review tab below and check reviews that other users have left
We often get asked how to best care for your Barenaturals candle and being so special we want you to get the best out of them.
It might be only a candle to some. But to us over here at the Barenaturals lighthouse, each one of our candles is special. Because, each one is uniquely made by hand with devoted individual care and attention. We watch them turn from a warm glistening liquid into a smooth, strong and solid state. We trim their wicks, polish their glass, stick their little name badges on and wrap them up in their puffy going out coats. We think of each one with its own character, (go with us, a little eccentricity is good thing!) as a little joy of light sparking up in someone's life. Every time we see the county, a town or the village they have made home in. We feel very proud they are out shining boldly, lighting up the shadows all over the world. This is what brings us joy.
Things you should know about your Barenaturals Candle
They grow trees.
Wait. What!
Not a typo. A Barenaturals candle really does support the planting of ten trees. We work with tree planting projects in the areas that most benefit from reforestation. Places like Madagascar, Indonesia and Nepal. Your candle is a beacon for ten new trees, supporting jobs for tree planters, tree guardians and tree nursery workers, endangered animals and repairing habitats with all the environmental benefits. It's more than just a candle, it's love and light changing the world ten trees at a time. Thank you.
How to look after your Barenaturals Candle
We often get asked how to best care for your Barenaturals candle. And being so special we want you to get the best out of them.
Barenaturals candles are created with blended waxes and cotton wicks and whilst we have spent 'eons' perfecting 'wick burn to wax pooling' ratios. Some tlc and good candle owner care will ensure a long sensuous life for your candle. Here's our top tips. 
First spark
Wax has a memory so the first burn is very important. The candle must burn until a warm liquid sea pools across the top of your candle. Note, if the room is cold or the candle is in a draught sometimes the wax may not pool right to the edge - don't worry if it's not all the way to the edge, but it is better if it gets close on the first burn.
On each lighting
Before lighting your candle, trim its wick to around 5mm. 




By regularly trimming the wick and keeping it short and clean will eliminate any unnecessary 'smokey' burns.





If your candle is flickering or smoking just extinguish the flame, straighten the wick, trim it and re-light. This will also give your scented candle a longer life. (n.b. Check out the fab wick trimmers at barenaturals.com).





Keep out of reach of children and pets





Place on a level, fire resistant surface.





If you need to move the candle while lit or just after, mind how you touch the glass. It could be hot.





Don't forget to extinguish your candle before leaving it alone.





When unlit, gently wipe the glass with a soft cloth inside and out to remove any smokey residue and keep a brilliant sparkle.
Caring for your barenaturals candle will ensure that it keeps on and on, burning brightly and bringing joy to you until finally one day. The little candle light dims, fizzles one last spark and gently fades away. Leaving nothing but glowing memories and ten glorious trees as legacy of your journey together.
('Sigh' that's just beautiful man, brought a tear to my eye thinking about that cinematic moment I can tell you)