Sweet Pea Scented Candle
Regular price
Sale price
£23.99
/
Tax included.
Shipping
calculated at checkout.
---

Free shipping on orders over £30 in the UK
Worldwide delivery available
With its delicate lilac shade from the Sweet Pea flower itself you'll love the memories of blooming English cottage gardens, delightfully presented in a cool mason jar. This amazing Sweet Pea candle is a Great British favourite.
English Country Garden, Sweet Pea Floral

 

Artisan wax. Made by hand/ poured candle

Vigorous testing for greatest user experience

Fragrance tested over many months for better performance

Great scent throw when cold

Floral fragrance of fresh flowers

Strong fragrance- not overpowering

90-120 hours on large candle

40- 60 hours on medium candle
Delightful scent from the charming floral trio of Sweet Pea, Rose and Hyacinth. This candle makes a wonderful gift to infuse spaces with pretty flowers and twinkling light.

Candle quality. Your candle is made by Barenaturals, a leading recognised candle maker. Our customers come back time and time again because we make candles that go all the way! Your candle will shine bright & burn right, every-time.

Light up your candle and throws of scent will enlighten any size room with abundant fragrant flowers

Even unlit, your Barenaturals candle will still infuse your space with a delicate scent of fragrant flowers

Your candle is be a genuine UK product, hand poured and packaged right here in ol'Blighty

Medium jar, approx 200g's of blended wax delivers anywhere between 40 & 60 hours of burn time

Large jar, approx 440g's of blended wax delivers anywhere between 90 & 120 hours of burn time
To lengthen the time of burn we recommend looking after your candle by trimming the wick between burns and blowing out and resting the candle after three hours burn time.
Barenaturals is a world friendly candle. It's all about the trees, man!
Hopefully you'll like it, we do work with our partner in planting ten trees for every candle sold. We not only like trees but think they're vital to our planet. We all like breathing, so we do it for you too.
Our trees planted so far have gone to Haiti, Madagascar, Nepal and we are beginning a new journey in Indonesia too.
These candles support the lives of our wonderful workers that plant them and their communities.
10 Trees Planted for EVERY Candle Jar Sold
Barenaturals candles are part of a recognised tree planting partnership that is actively planting millions of trees every year in places of deforestation. We plant 10 trees for every candle we sell and it's part of the reason why people trust their best loved candles from Barenaturals.
Barenaturals partners with the Eden Reforestation Projects in providing a great deal for our world. For every candle we sell we donate money to get them planting trees for you guys too

Our mission is to plant as many trees as we can and we can't do it without you. We are all in this together and through your love of candles and choosing to buy a Barenaturals candle, we have already planted thousands of trees on behalf of our totally awesome customers.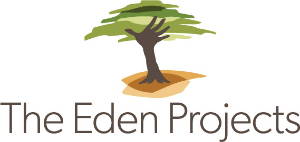 Never believe that a few caring people can't change the world.
For, indeed, that's all who ever have
Your Reviews Are Important
Click the review tab below and check reviews that other users have left